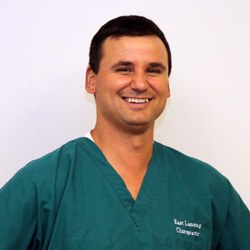 Welcome to the East Lansing Chiropractic Clinic. I am Dr. Limonoff and I have been a Doctor of Chiropractic since 1989. It has always been a pleasure for me to introduce patients to chiropractic care, and I thank you for visiting us on our website.
As an athlete at Michigan State University, I knew that proper function of the muscles and skeletal system were the keys to help prevent injury. At this time, I was introduced to chiropractic care and fell in love with the profession. Although I became a Certified Chiropractic Sports Physician in 1991 and some of our practice does revolve around sports injuries, most of our practice still revolves around traditional family practice.
Dr. Jeffrey H. Limonoff Biography:
If you would like to make an appointment or set up a free consultation, please call us at 517-336-7711.